The 2019 North American International Auto Show opened to the press yesterday and was met with considerable buzz throughout the halls. This marks the final time the Detroit auto show will take place in January, as it moves to June next year and will incorporate a new outdoor festival element. There is something to be said about visiting Detroit in the winter for an auto show; after years of braving the cold to see the industry's latest, we couldn't help but feel a tinge sentimental as we entered the Cobo Center and struggled to warm our hands.
This year's show brought some exciting debuts, intriguing concepts, and a host of electric vehicles and alternative transportation talks.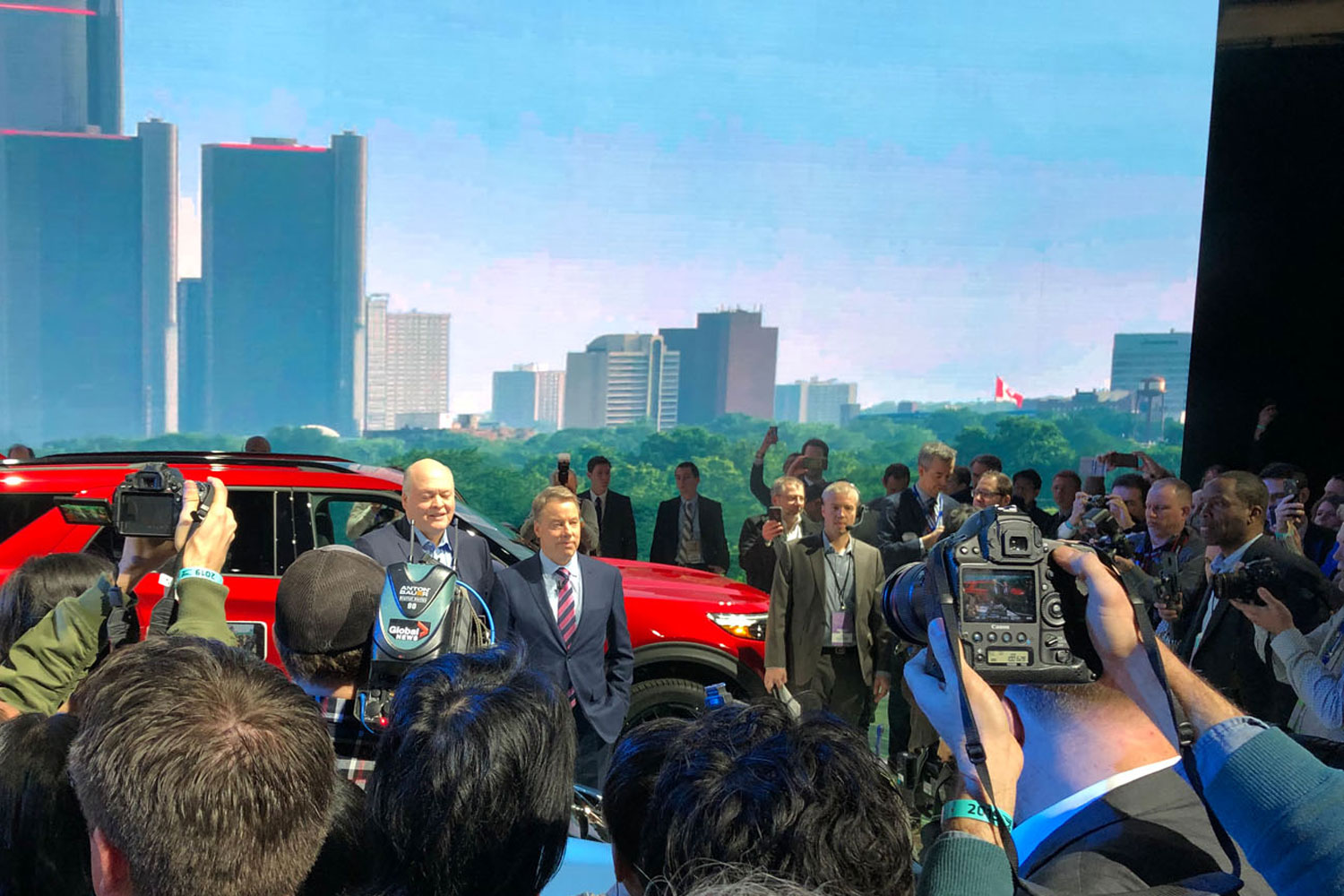 Ford President and CEO Jim Hackett (left) stands with Bill Ford (right) during the 2020 Ford Explorer presentation.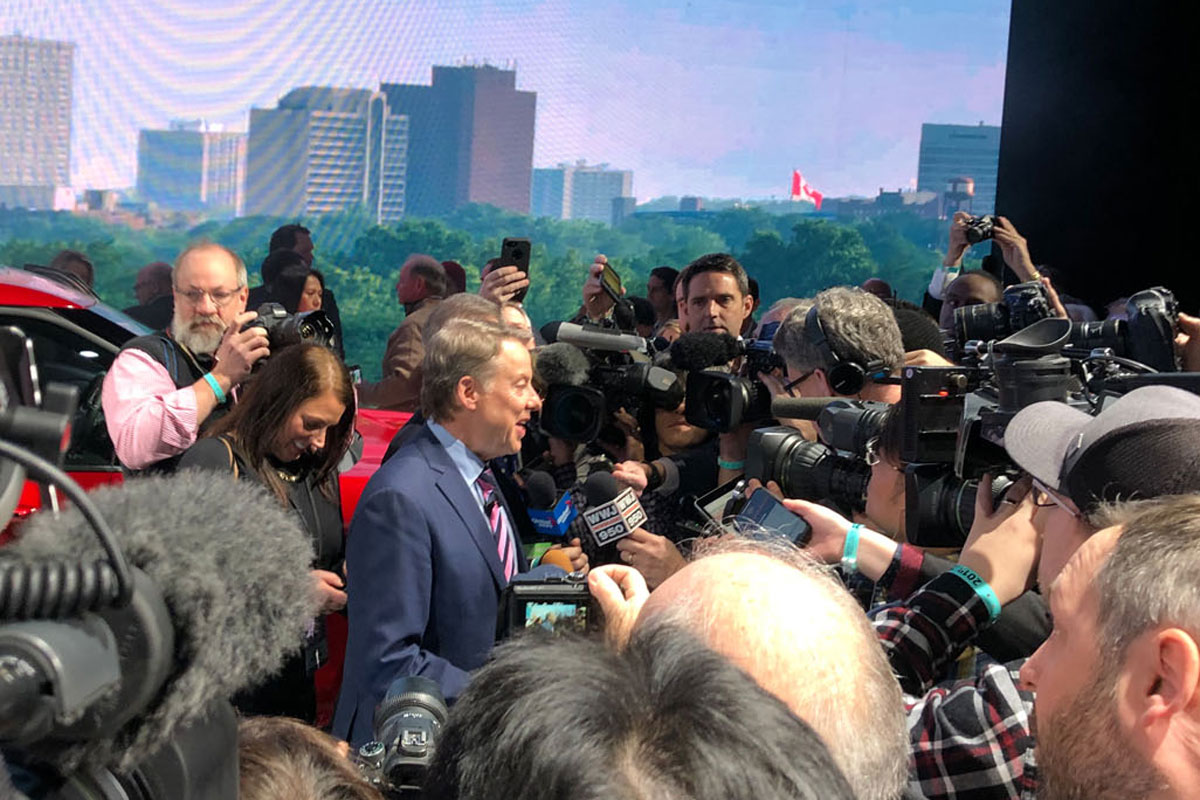 US Auto visionary Bill Ford talks to the press about the future direction of Ford Motor Company.
Ford
Ford Motor Company had a few announcements that made waves at this year's show. While everyone was talking about the new Shelby GT500, the 2020 Explorer shown above is a welcome improvement over models of the past. It's changed to a rear wheel drive platform and a longer wheelbase which provides a roomer interior. Cargo capacity is improved to be the best in the segment, while a new turbocharged 2.3-liter 300 horsepower 4-cylinder pairs with a 10-speed automatic transmission for improved fuel efficiency.
That Shelby we mentioned? It checks in with 700 horsepower from a supercharged 5.2-liter V8. Yes, you read that right, seven hundred. To the dismay of some it is only available with a 7-speed dual-clutch transmission (no manual option), but that setup provides an impressive 0-60 of around 3.5 seconds.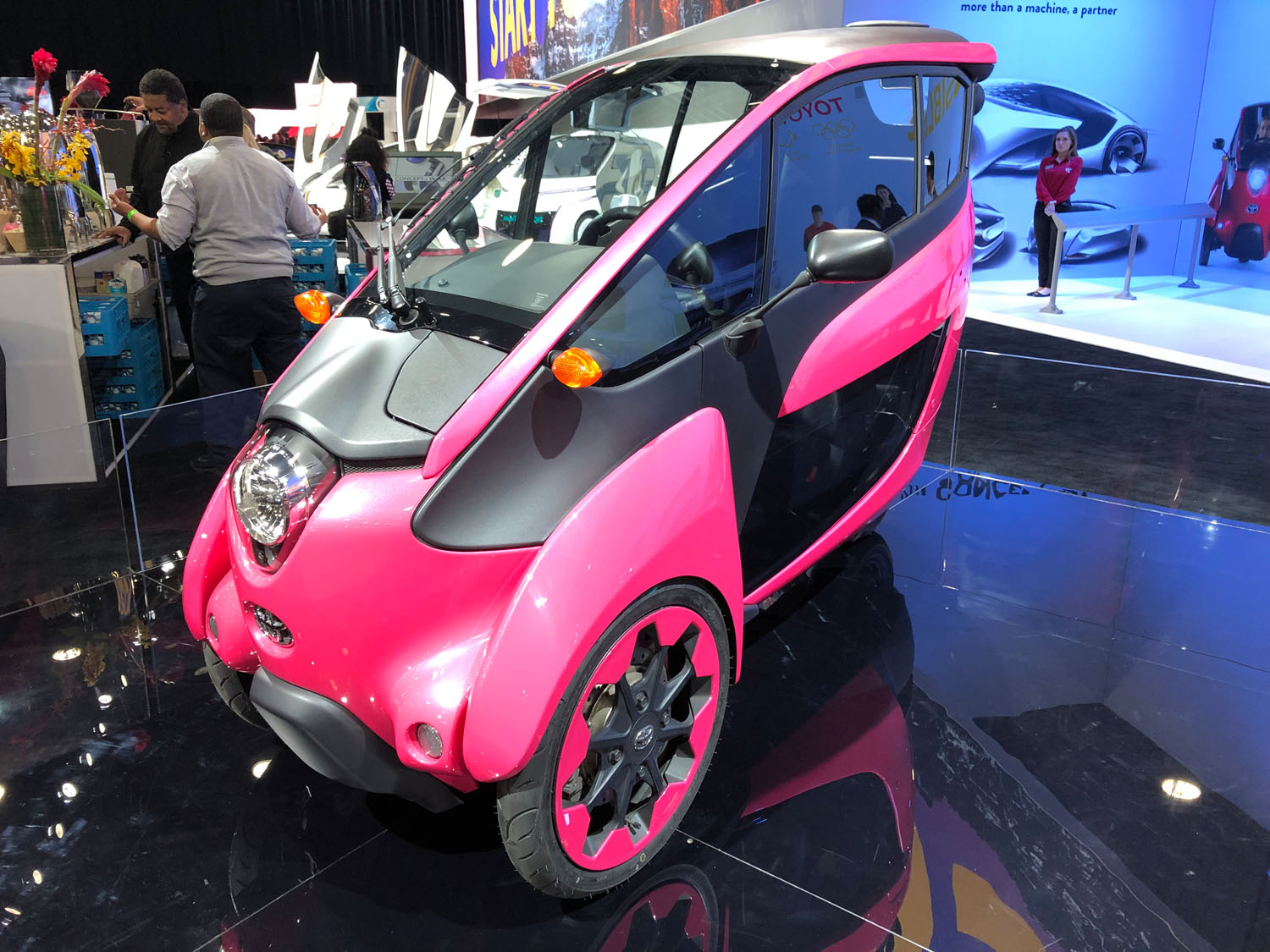 Toyota
Toyota unveiled the new 2020 Supra. The legendary Japanese sports car makes its comeback after nearly 20 years and boasts a 3.0-liter, turbocharged I6 engine, with 335 horsepower and 365 pound-feet of torque. The 8-speed automatic transmission gets you from 0 to 60 in an estimated 4.1 seconds. We've seen images of it leaked on the internet in months past and little appears to have changed. No doubt, Toyota purists will line up for the first 1,500 Launch Edition cars for the US market.
And if you're wondering about the pink one-seater above, Toyota was in full force with their electric and autonomous concept vehicles. There's no doubt that as urban congestion continues to worsen, full-size vehicles will become less feasible for city dwellers. This unique take on a single occupancy electric vehicle may be a hint of what's to come.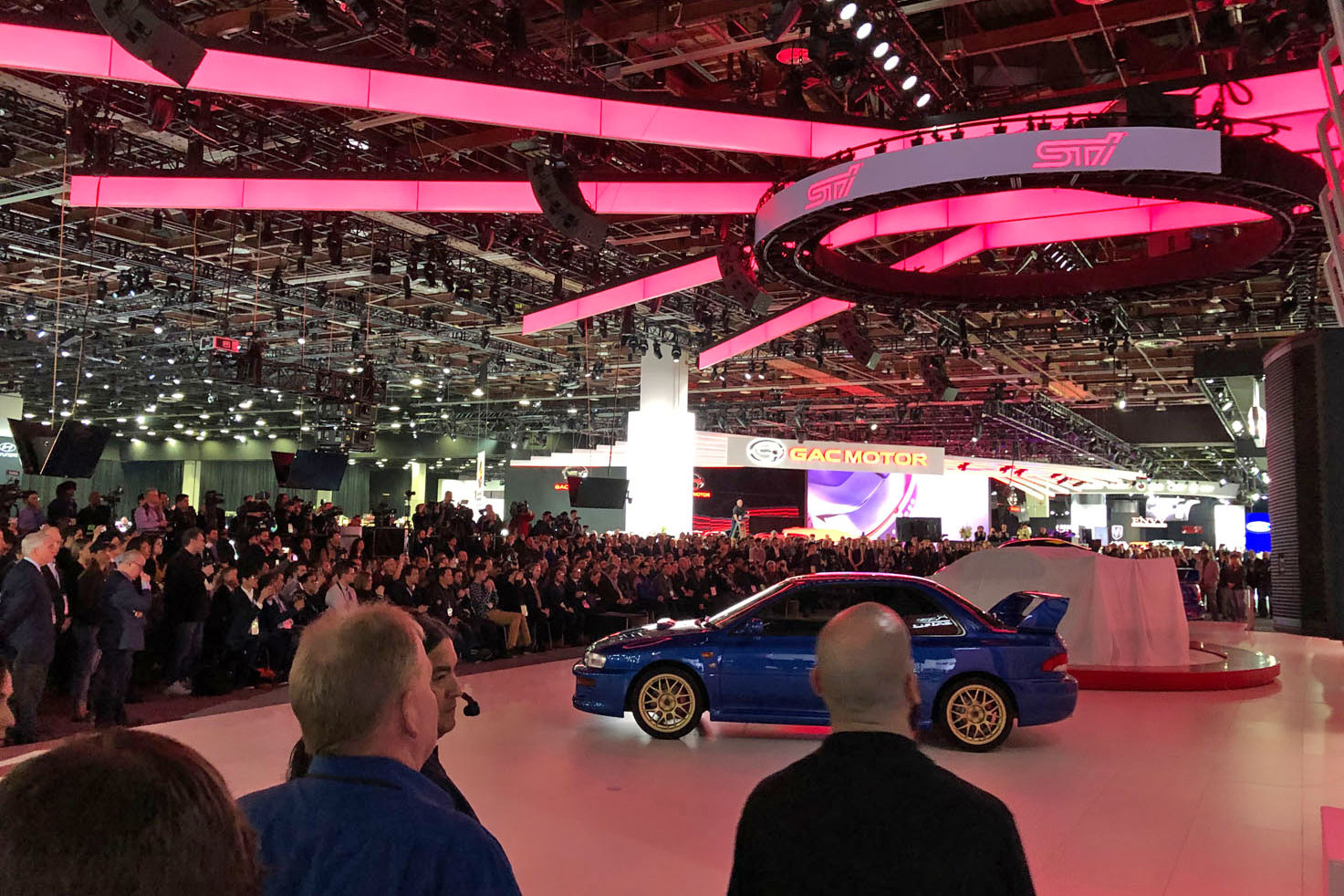 Subaru
Another exciting unveiling came from Subaru as they introduced the top performance WRX STI S209, The US only model harkens back to the STI S201 introduced in 2000 which was never sold outside Japan. This iteration however, is powered by a 341-hp turbocharged boxer 4-cylinder engine. The power increase over the 310-hp standard STI model comes as a result of higher boost; 18.0 psi vs 16.2 psi due to the HKS turbo's larger turbine and compressor.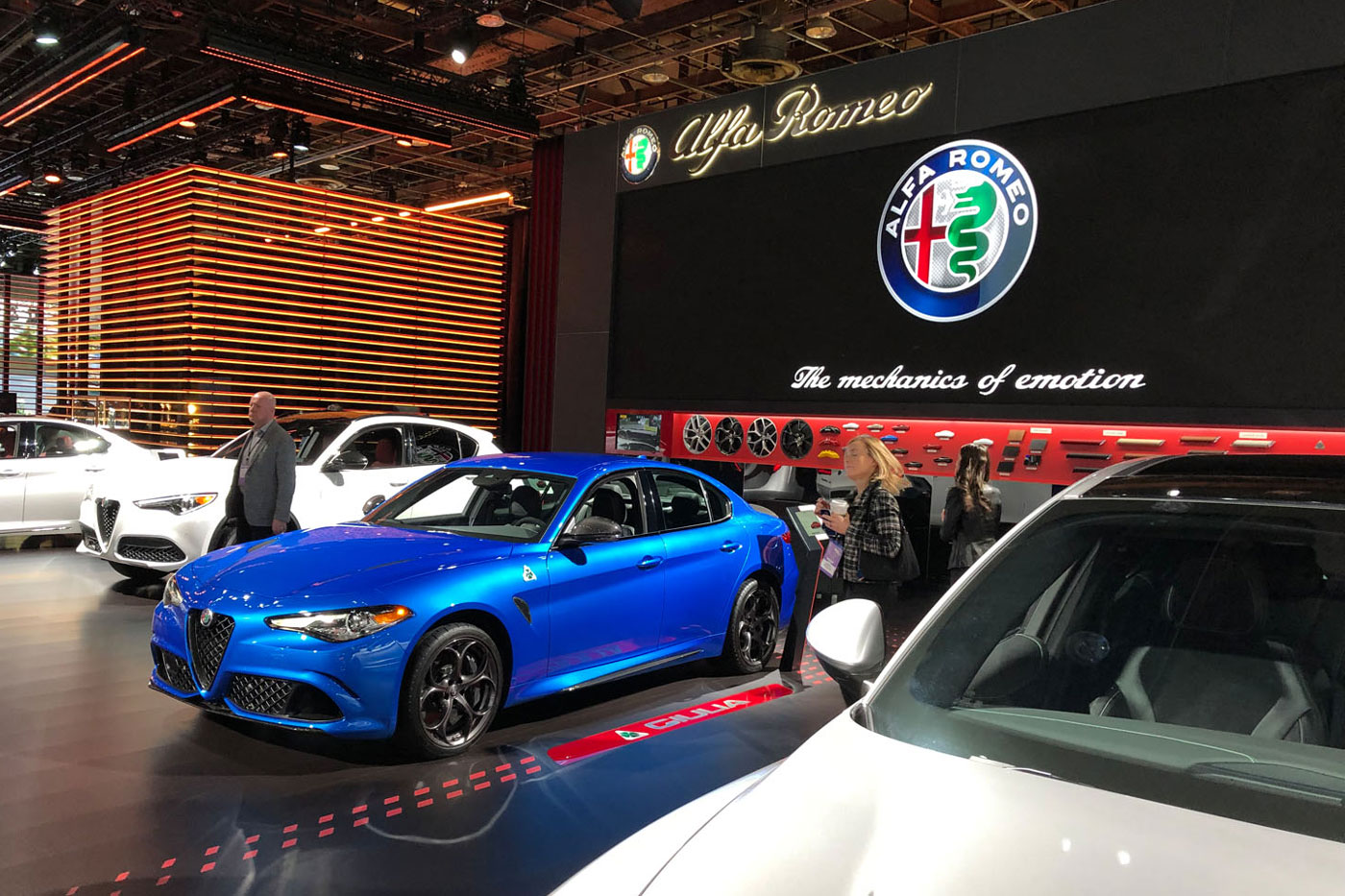 Alfa Romeo
The 2019 NAIAS has a distinct lack of European car makers (no BMW, Mercedes Benz, Jaguar, Audi, Porsche, or Volvo), but several boutique brands had a strong presence. Alfa Romeo showed off their 2020 line including a sleek new Giulia.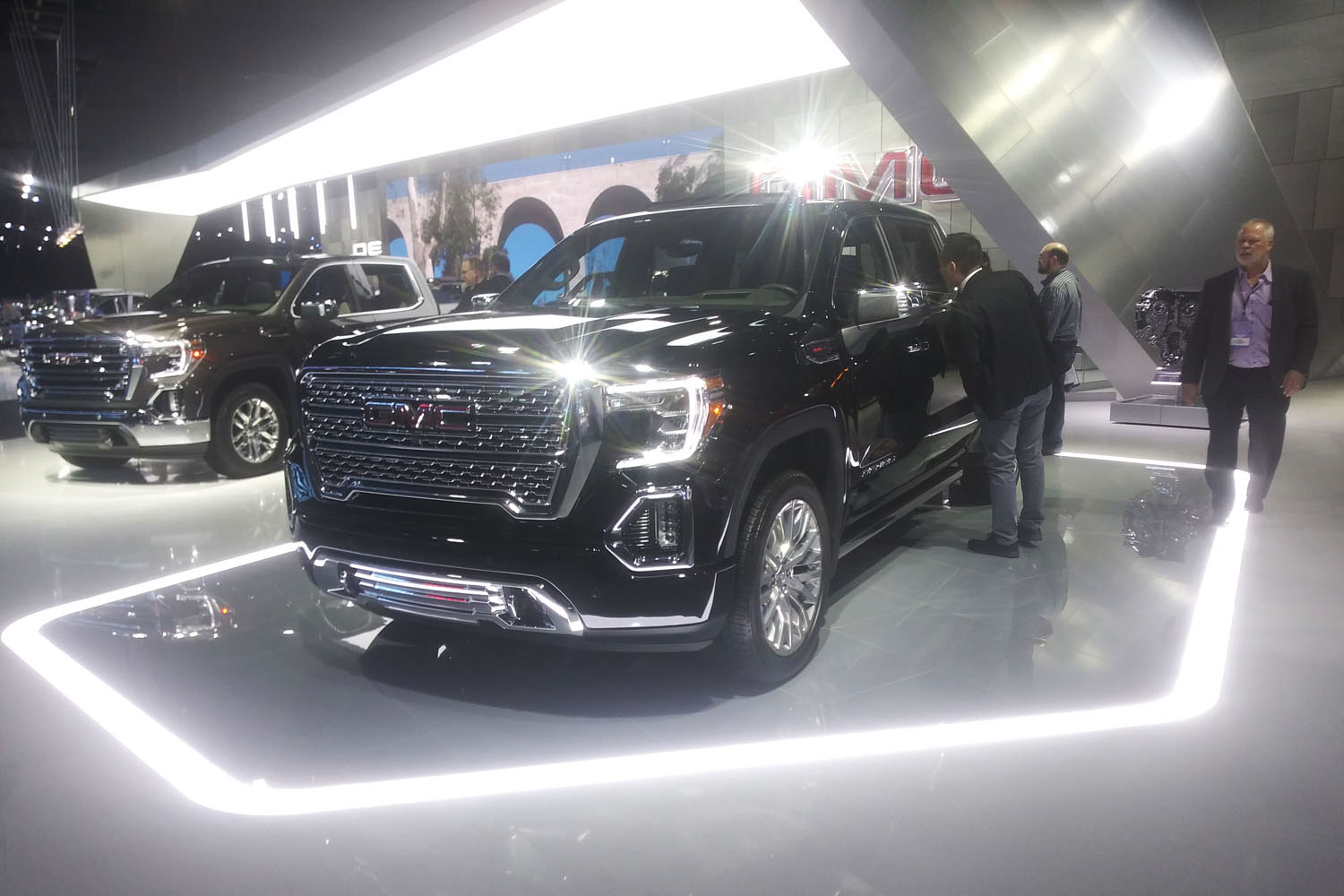 GMC
GMC adds a heavy duty model to their line of Sierra trucks with the GMC Sierra HD. Similar to original Sierra 1500 and the Chevy Silverado counterpart, it appears to be mechanically similar to the new HD Silverado. The new GMC will be powered by either a gas engine with a six-speed automatic transmission or an available diesel turbocharged Duramax V8 which produces 910 pound-feet of torque and is paired with a 10-speed automatic gearbox.
Stay tuned for NAIAS Recap Part 2 with updates from Cadillac, Hyundai, RAM, and Kia.